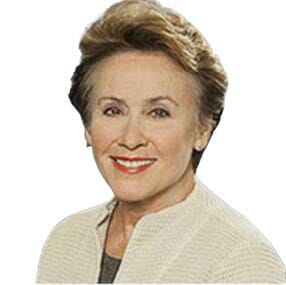 Catherine Mater is a founding Advancement Board Member for COMP-Northwest and currently serves as a member of WesternU Board of Trustees. Her extensive background in healthcare governance includes serving as a founding member and current ex-officio director of the US Foundation for Medical Excellence, a past member of the Oregon Board of Medical Examiners, a past member of the Oregon Health Council, as well as serving on the BlueCross BlueShield Board of Directors.
Catherine holds a BS in Political Science from Oregon State University and a MS in Civil Engineering with specialized engineering focus in construction engineering management. She has been inducted into the Oregon State University Engineering Hall of Fame for her national and global achievements.  Sustainable natural resource management, forest-related climate change issues, and connecting human health with forest health in US policy development is her life's work. She has served on and briefed numerous White House committees, Congressional committees, Governors' panels, federal agencies, institutes, and commissions on forest preservation and sustainability.
She is a worldwide expert in sustainable forestry and forest product development for global markets and a recognized expert witness in US federal court systems in sustainable forestry management and product manufacturing. Expanding her expertise into global markets, she has presented at the United Nations in Geneva on sustainable forestry and human health and was appointed Oregon's official envoy to Iraq for establishing sustainable engineering curriculums in 17 universities throughout the country. Currently Catherine is working throughout Middle East and Ukraine on forest health- human health issues.